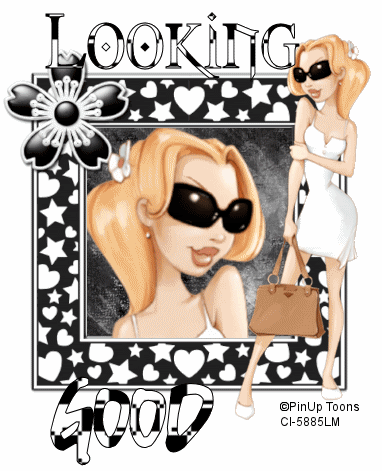 I used to work in a Call Centre. We (my colleagues and I) spent our work day sitting at our desk, answering phone calls and completing related clerical duties. We had no face-to-face contact with the public or with any of the other departments within our organization.
So why, we often asked, were we required to wear Office Attire Would it be so terrible if we fronted up for work wearing our favorite jeans and sneakers? No one ever saw us apart from the other members of the Call Center staff.
It didn't matter whether our customers could see us or not, we were told. We needed to present as professionals, and our ability to do that was influenced both by our environment and by our frame of mind. The way we felt about ourselves would reflect in the tone of our voice on the phone. Actually, even something as simple as whether we sat up straight, or slouched, in our chair, would affect the way we spoke to our customers –we could sound bright and friendly, or sullen and disinterested. I guess we didn't really believe the things they were telling us – not until Pajama Day.
Working in an Inbound Call Center can be an extremely stressful job and there is always a very high turnover of staff. One of the ways in which the companies attempt to boost morale is to hold frequent 'special days' – some fun event to promote, and build, team spirit. The Pajama Day was one of those occasions.
We were all invited to wear our Pajamas at work. There was a prize on offer for the Best Pajamas, so naturally the more outgoing staff members went 'all out'. We had ladies with curlers in their hair and even one who wore a startling green beauty mask treatment. We lounged at our desks in Pajamas, robes and slippers and there was a seemingly endless supply of toast, English Muffins, tea and coffee, supplied by Management (to be consumed during breaks of course). The atmosphere was fun and frivolous and everyone seemed to be having a wonderful time.
Yet, by mid morning there was not one person still wearing their pajamas. Quite early in the piece, people started to mention how difficult it was to deal with the complex problems. Suddenly it seemed as though our bodies and our minds had lapsed into Relaxation Mode. When faced with a belligerent caller, we found ourselves intimidated and upset, rather than being able to employ the techniques taught to us for the handling of such situations.
For me personally the responses I offered to customer queries seemed to be lacking in authority. I felt as though they could actually see me – sitting there in my Pajamas – and I was sure they were thinking of hanging up and calling back in the hope of getting a REAL Customer Service Advisor.
As soon as I changed into my Office Attire, I noticed an immediate difference in the way I fielded the calls. I was back in the driver's seat, confident and competent and I'm sure if my calls were monitored that day, there would have been a noticeable difference in the way I presented to my customers.
From this experience I learned a valuable lesson. Looking your best is not necessarily about just trying to impress others. It's also about your ATTITUDE towards YOURSELF. And your attitude towards yourself really DOES affect the way you interact with others.